SURGICAL DEPARTMENT
SURGICAL department of Health Care Facility "the 3rd Klumov City Clinical Hospital " deployed on 50 beds, provides emergency and elective surgical care.
Head of department is a doctor of the highest qualification category A.A. Dudko -Qualified surgeon of the highest and first categories work in the department. Also, based on the department General Surgery Department of Belarusian State Medical University (Head of the Department is M.D S.A.Alekseev )functions . Employees of the department carry out counseling, perform complex surgeries. At the department also operates a professor, M.D G.P.Ruchagov, associate professor and assistant,Candidate of Medical Sciences
Surgical Department is equipped with 2,4,5-top chambers. There is also luxury chambers. Conditions of stay in the department is good. Organized three meals of satisfactory quality in accordance with the table of diets prescribed by the doctor.
The surgical department performed a wide range of surgical procedures using laparoscopic equipment:
Laparoscopic cholecystectomy as in planning treatment of cholelithiasis and acute cholecystitis, an exacerbation of chronic cholecystitis;
Laparoscopic treatment of gastroesophageal-reflux disease, treatment is diaphragmatic hernia using techniques developed by the department of general surgery with good results of treatment;
widely used laparoscopic techniques in the treatment of acute appendicitis. Almost 50% of all deletions appendix are performed laparoscopically with good results of treatment;
widely it implemented and used laparoscopic removal of the appendix in pregnant women with pregnancies up to 20 weeks.
The department also runs a wide range of surgical interventions on the abdominal organs traditional method:
all types of hernia repair inguinal, femoral, umbilical hernia, hernia linea alba, postoperative ventral hernias;
hernia repair techniques are widely used and plastics using a mesh prosthesis;
performed surgical treatment of complicated forms of cholelithiasis, reconstructive operations on the biliary tract;
operative treatment of chronic stomach ulcers and 12 duodenal ulcer, and complications associated with these diseases. Carrying out as conserving (various kinds of plastic 12 duodenal ulcer and stomach) and resection (removal of part) of the stomach;
carrying out surgical interference with varicose veins of the lower extremities.
The surgical department has all the means to perform the entire spectrum of abdominal diseases with conservative methods, when surgery is not required.
Staff surgical department, qualified doctors and nurses carrying out of treatment and monitoring of patients of the department around the clock. All patients, without exception, can receive consultation of employees of the Department of General Surgery. In the department there is a respectful attitude of staff to patients, sympathy, readiness to help, to cure or alleviate the patient's condition.
Personnel of surgical department:
Head of the department
Andrey A.Dudko
The highest category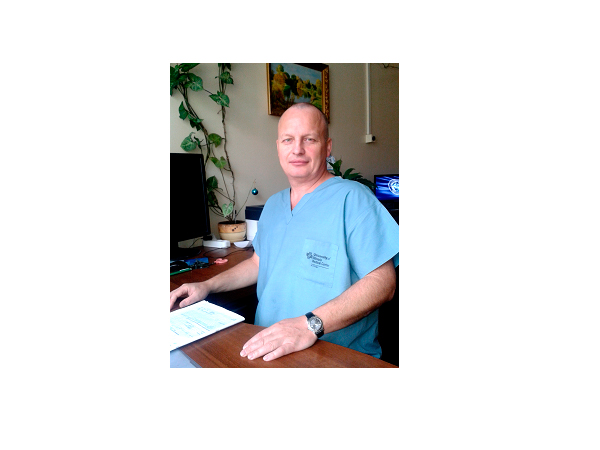 Surgeon
Dmitry B.Nesterovich
The highest category
---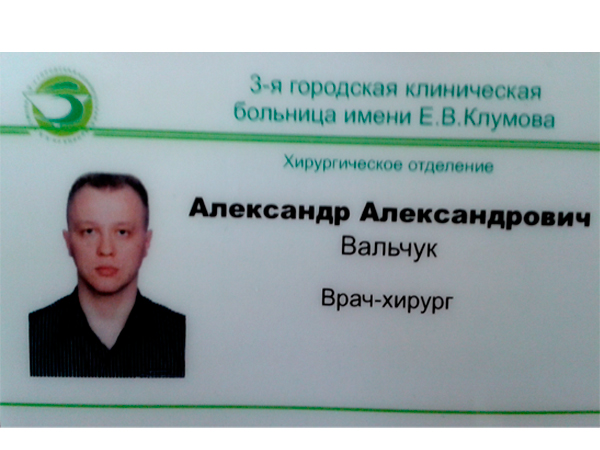 Surgeon
Alexander A.Valchuk .The First category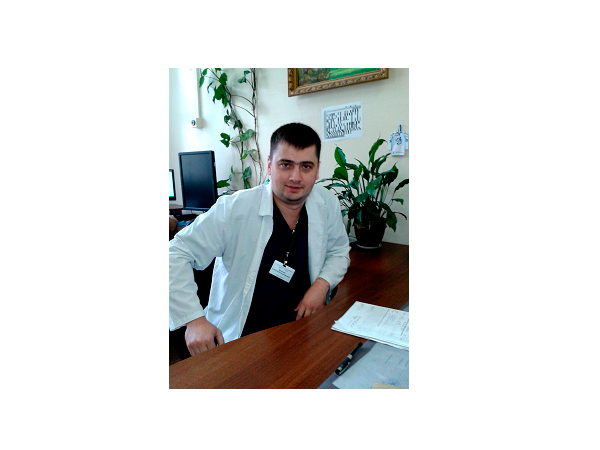 Surgeon
Alexey V.Makhakhey
---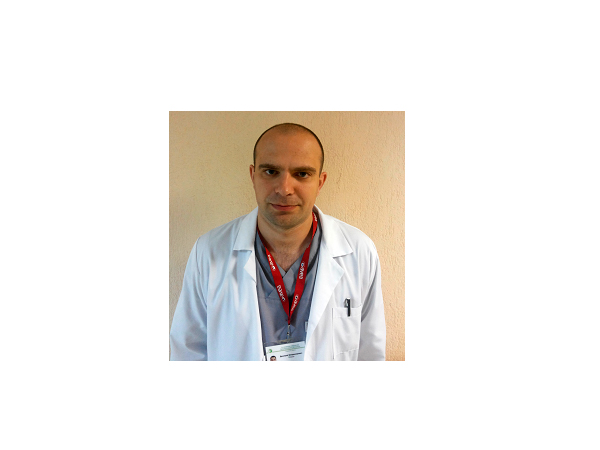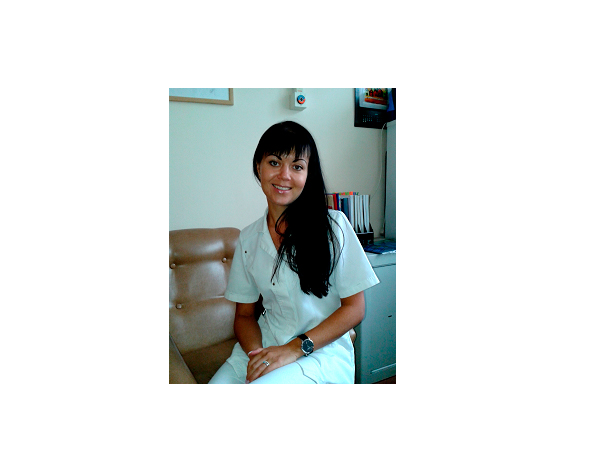 Chief nurse
Ekaterina A.Galygina
The first category
---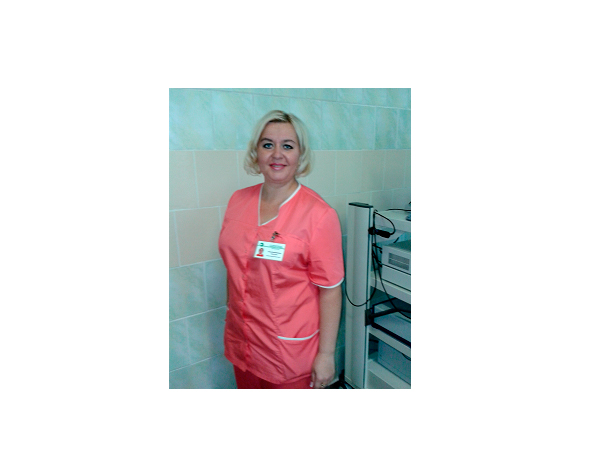 Chief operational nurse
Elena V.Shmelkova
The first category