Physiotherapy Department
Working hours:
Monday-Friday 8-30 am- 14-30pm
Saturday 8-30 am-14-00pm
Contact phone: 327-66-62, 327-11-64
Support department, services clinic on 565 beds, almost all clinical departments: pulmonology, cardiology, gastroenterology, Department of obstetric complications, maternity-physiology, maternity infection and pathology, pathology of pregnancy, operative gynecology, surgery, proctology. Besides, physiotherapeutic help of ambulatory patients is given.
The department is located in the therapeutic case No. 1, on the I floor, in the standard room specialized according to state standard specification and the requirement of SES.
The department has Electrophototherapy, equipped with modern equipment (including "Termatur" devices for high-frequency therapy ,apparatus "Bemer 300" for magnoto- and light therapy, laser therapy devices "Snag", "Vityas", "Combi" device for magnetophototherapy "Fotospok", device for laser magnet therapy and EHF-therapy "Ecstrasens'', device "Bioptron", etc.), mechanical hardware massage on a massage couch "NugaBest" made in south Korea, inhalation, massage .In the department the physiotherapist of the first qualification category, chief nurse of the highest qualification category, nurse of the first and second qualification category work.
In the department the following types of treatment are carried out:
Galvanization and medicinal electrophoresis
Treatment by pulse low-frequency currents (SMC and ДДТ)
UVCh, СМВ, UHF-therapy
Magnetotherapy
Magnetolaser therapy
Ultrasonic therapy
Treatment with the polarized light, ultraviolet irradiation
Heattreatment
Inhalations
10.Medical massage (massage of the head, neck, person,neck area, thorax, back, waist, top and lower extremities)
Mechanical hardware thermomassage on a massage couch "Nuga Best".
---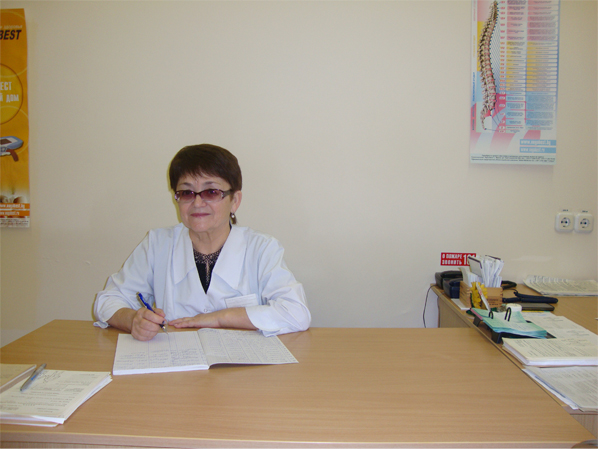 Y. Vecherinsky physiatrist (head of the department)
physiotherapeutic department;
The first qualification category.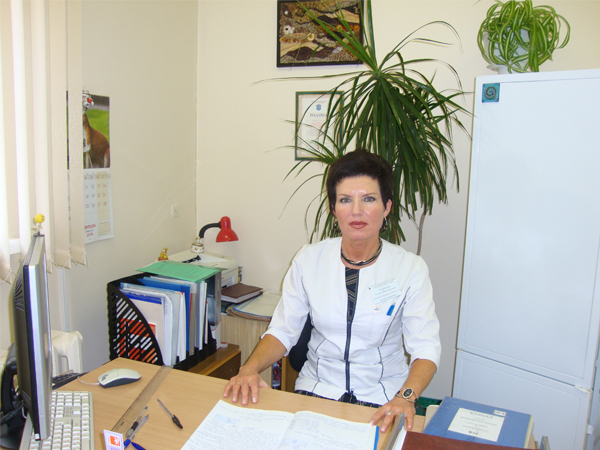 M.Shkugol physiatrist
The first qualification category.
---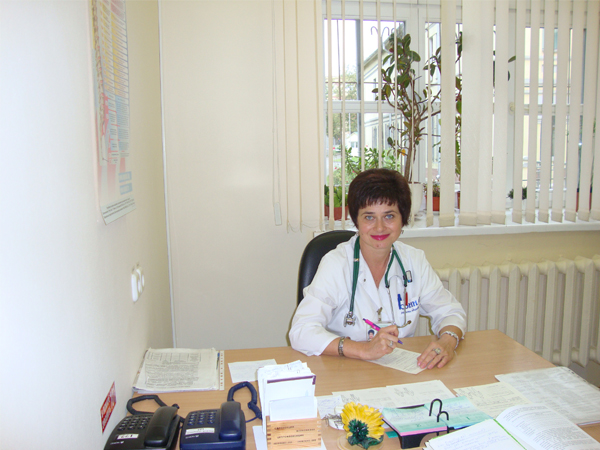 O.V.Zaytseva Nurse on physical therapy (chief) physiotherapeutic department.
The highest qualification category.